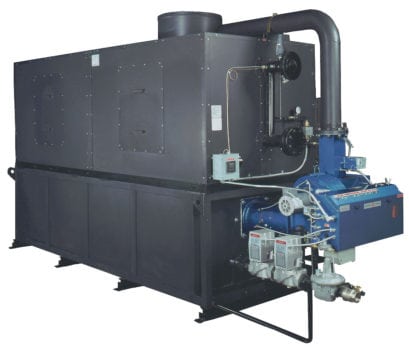 Never A Compromise
For Quality or Safety
---
T he Parker water tube design offers an extremely efficient, reliable hot water boiler built for the long term and ease of maintenance. The Park-er design offers many advantages. Compare ours to the competition.
Boilers up to 6,250,000 BTU
Wherever hot water is required, Parker Hot Water Boilers are found to be unsurpassed in meeting the demand. The universal success of this fully automatic, flexible water tube boiler is the result of proven engineering design combining the best in economy, safety, efficiency and durability.
Power Burner Hot Water Boiler Certifications
All Parker Hot Water Boilers are manufactured in accordance with the ASME Heating & Power Boiler Codes and registered with the National Board of Boiler and Pressure Vessel Inspectors. The boiler burner and controls are pre-wired, factory tested and listed by a nationally recognized testing laboratory.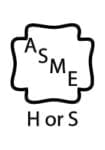 Fully Packaged
Factory assembled in a heavy steel, fully insulated cabinet with boiler, combustion chamber, burner and controls mounted and wired for inexpensive installation. Precast high temperature combustion chamber and quality thermal fiber, insulation prevents heat losses and eliminates all field brick work. The attractive baked enamel wrinkle finish is heat resistant and provides long life protection.
Safety
Our ASME tube bundle is extremely flexible and offers a long life with a 25 year warranty against thermal shock. No Parker Boiler has ever been known to experience an internal explosion.
Advantages (Atmospheric and Low NOx Models)
Safety

Large Heating Surface

Heavy Insulated Cabinet

Low Cost Operation

Certifications
Low NOx
FGR Burners 

Efficient Burner

Dependable Burner

Fully Packaged
Heavy Duty Tubes

Flexible Tubes

Pre-Cast Combustion Chamber

Heavy Steel Frame

Highly Efficient Tube Design
Low NOx 
Direct Fired Hot Water Boiler
Bent Steel Water Tube Parker "L" Models
432,000 to 6,250,000 BTU Power Gas, Light Oil or Combination Fired
Low NOx Power Burner Hot Water Boilers
Contact Parker Boiler at 323-727-9800 for more information regarding our Low NOx Power Burner Boilers.
---
NOTE: All drawing dimensions should be verified prior to installation. Due to continuous improvements and irregularities of purchased structural shapes and rounding, dimensions may vary and are subject to change without notice.
If the model of the boiler you are looking for is not readily available here please contact Parker Boiler for more assistance at (323) 727-9800 from 8:00AM to 5:00PM (PST).
---
Brochures:
Bulletins:
Spec Sheets:
Operation & Maintenance Manual: